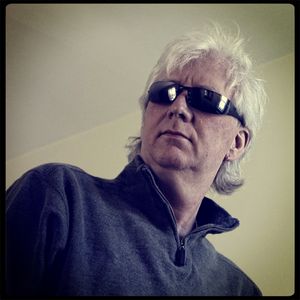 Here are some frequently asked questions: 
Who where your biggest influences?

    The keyboardists are:
        John Lord
        Keith Emerson
        George Duke
        Vladimir Horowitz
        Todd Rundgren
    The Bands are:
        Pink Floyd
        Jimi Hendrix
        Led Zeppelin
        ELP
        Buddy Guy
    The film score composers are:
        Hans Zimmer
        James Newton Howard
        Danny Elfman

What are some of your favorite albums?

    Frankie Goes To Hollywood
    Electric Ladyland – Jimi Hendrix
    Dark Side Of The Moon – Pink Floyd
    Led Zeppelin – Led Zeppelin
    Empire – Queensryche

How do you get all that sound on your recordings?

Good question! Since I've been playing for so long and hanging around with other musicians who do what I do, I just thought everybody knew how things went down. Apparently NOT! (Laughs) I've been getting more questions about who plays this part, who plays that bass line and where do I get my drum machine loops!?! What? Drum machine loops?

On the new album, "Sky Blue," I did for the first time, use a few drum loops MIXED in with the drum parts, but ALL the drums and percussion are performed and recorded live into the recorder by me. Yes folks, can ya believe it!

What music are you listening to these days?

Until recently, not much of anything else but the new album, "Sky Blue". I listen to things over and over again to make sure all the musical parts are just right, all the sound of the mix is just right and the flow of the album is just right. How do I know when it's right? When I don't have to stop to make changes to something. If everything is hitting on all cylinders, and that tachometer is revving high, we are speeding down the track to the finish line buddy!

More answers to come – keep checking back.