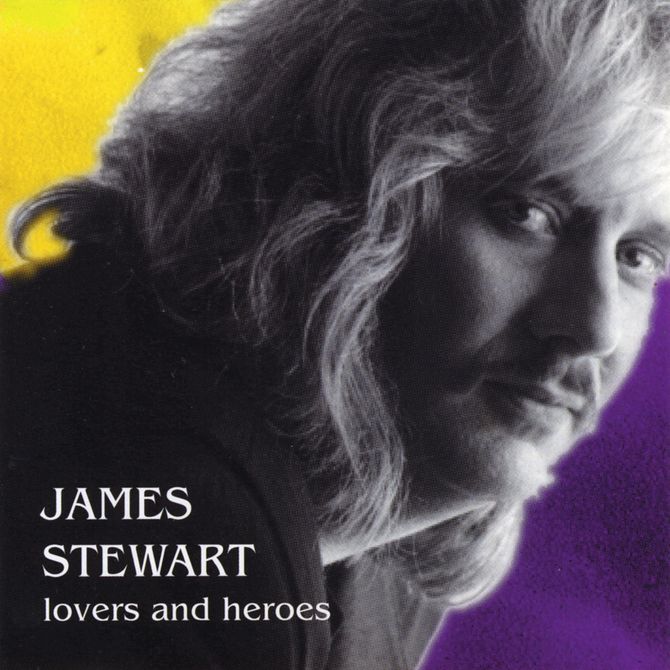 Lovers and Heroes
(Los Angeles, CA / Wilmington, DE)
1994 – YMP Records
Well, the story on this one..., I started writing the music in my little house in the hills in LA, and then after the fires, floods, earth quakes and the LA riots–??, (yep–riots!), came almost up to my front door, I decided it was time to get the heck out of DODGE!
I had about half of the material written for the album when all this stuff started happening in LA. With things not looking real good around there, I packed it in, and headed for Wilmington, DE, my x-home town.
Picking up the pieces, I continued to finish up the material in this new, (old,) place. Kinda made my head spin!
Track List: 
    1)    Just A Feeling 
    2)    Satisfied 
    3)    Her Touch 
    4)    Whatta Ya Gonna Do? 
    5)    Two Lovers 
    6)    Spanish Fly 
    7)    The Encounter 
    8)    Lovers And Heroes 
    9)    Requiem 
    10)   What's It Take Darlin? 
    11)   And The Winds Came... 
    12)   As The Snow Falls 
    13)   Headed To The Castle 
    14)   Sweet Nikki 
Here are some sound clips from the album:
Whatta Ya Gonna Do? - from Lovers And Heroes
Spanish Fly - from Lovers And Heroes
Lovers And Heroes - from Lovers And Heroes